Traditional payment methods that healthcare organizations have employed for the last several decades are getting an overhaul, partially thanks to the work of Deirdre Baggot, Ph.D., MBA, RN. While today's structure is largely in part incentivized by quantity rather than quality, it not only leads to a less than ideal patient experience in some cases but also creates the unfortunate byproduct of repeat testing and general poor patient aftercare.
Healthcare payment reform is anything but straightforward, yet knowing how to manage your organization's payment system so that it truly benefits your bottom line and increases patient satisfaction can be a tricky dance to master. Replacing a seemingly one size fits all program in favor of a more streamlined approach that cuts down on fundamental issues can be daunting, but Baggot makes it her goal to partner with organizations to implement such a change.
Bringing an immense amount of knowledge and hands-on experience to the medical industry, Deirdre Baggot advises healthcare facilities on the benefits and implementation strategies of bundled payment systems, an approach that is gaining more traction as the benefits of this system are seen across the nation. In her latest write-up for BoardRoom Press, she uncovers how the Affordable Care Act and current payment models are affecting not only patients' ability to pay for medical care but the ways in which facilities are jeopardizing their bottom line.
A primer for understanding the leading hurdles that organizations face in terms of offering exceptional patient care as well as guidelines for transitioning to a bundled payment system are described in detail. While each healthcare facility will no doubt present its own set of unique challenges when completely overhauling their payment approach, Baggot's experience has allowed her to pinpoint exact areas that need attention in order to help facilitate an easier transition process.
Innovation in an Era of Payment Reform Roundtables: How Will Bundled Payments Impact Innovation? from NEHI News on Vimeo.
Advancements In Healthcare
It certainly goes without saying that the state of medical care in today's developed world is far better than the results seen by our forefathers, and life expectancy has increased by 30 years over the last century while infant mortality rates have dramatically reduced. Despite what most would call an adequately functioning healthcare payment system in America, providers still miss the boat when it comes to dispensing optimal care. When medical errors account for the third leading cause of death in the United States, it's clear that there's still room for improvement.
With that being said, Baggot references the transformative power of the Affordable Care Act and how it has created documented results for the better. By enabling Americans to have greater access to both emergency and preventative care, overall health and survivorship have increased. Couple this uptick in satisfaction with the ability for technology to generate patient data in such a sufficient way as to allow providers to offer better prevention services and it's obvious that we're moving in the right direction.
Although it's fair to say that the ACA has provided for immense opportunities among specific socioeconomic groups to receive better and more frequent care, it hasn't fixed everything. Many Americans state that they still cannot afford insurance coverage, citing that the combined expense of monthly premiums, copayments, and high deductibles leave them in a still compromised position.
When you add to this reality that most medical bills received by individuals contain errors, as many as 80% according to recent statistics, it's clear that something has to change in order for healthcare to be an obtainable and practical service. Yet it's not just patients that bear the brunt of this desperate need for change, as physicians and staff are often overworked and overwhelmed when it comes to the number of patients they need to treat in any given workday.
These errors lead to incorrect chart coding, which translates to incorrect billing, as well as a number of opportunities where miscommunication between transitioning staff could be all too easy. To remedy these concerns and more, providers are seeing bundled payment systems as a way to encourage more compassionate and comprehensive patient care that also takes much of the guesswork out of patient payments.
Top Risk Factors When Making Changes
As mentioned, completely overhauling a payment system that has been in place for decades is no easy task. When everything from evaluating how a patient is charged to the actual flow of patient care needs to be modified, healthcare organizations often turn to professionals for help. Having worked directly with healthcare professionals in clinical settings for more than a decade, Deirdre has identified five essential considerations that can make or break a shift from a fee-for-service model to a bundled payment structure:
Implementing best practices across the board – Given the varied types of healthcare facilities across the nation, it's only natural to find that patient preparation, discharging, and medication adherence procedures all differ quite a bit from organization to organization. Baggot instead speaks to the implementation of AI and how integrating small changes into an organization's best practices can yield better consistency for patients and reduce unnecessary costs for all involved.
Again, facilities don't necessarily have to completely overhaul their operating procedures in addition to their payment systems, as this would likely be too much change at once for an organization to handle. Yet small changes that bring certain elements into today's modern age of technology can be helpful. One idea Baggot often recommends is utilizing physician data to see how they compare to others in their field, often motivating a change toward reducing clinical variation. Additional sets of metrics can be implemented on a ground floor level to streamline a provider's ability to locate any gaps in continuity across various departments.
Examining influential leadership – Often times those in positions of power are so caught up in the minutiae of patient care that they aren't able to influence an organization's direction. When making a major shift like transforming payment models, a senior administrator and experienced practicing physicians need to be evaluating potential risks and identifying solutions before problems occur.
Baggot notes that all too often she sees actively engaged physicians adding the role of leading the way through this change to their plate, thus pushing the important risk assessments to the backburner even if it's not intentionally done. Remember, it's not just the staff members who interact directly with patients who need to be educated and encouraged to fully make the switch to bundled payment systems – even your IT and revenue cycle departments will be affected, so choosing a leader who has strong rapport organization-wide is incredibly crucial.
Assessing provider engagement – Piggybacking on Baggot's concept of healthcare leadership, it's imperative that physicians are up to date and engaged in the ways they can offer more efficient and cost-effective care. Reducing the need for multiple tests or procedures as well as taking an active interest in the outcome of each patient will help bundled payments to further the success of the organization.
Think beyond just the healthcare industry for a moment, and imagine any other type of organization where the most influential players aren't fully committed to a specific change. Without engagement, very little changes, so it's up to those leading the way to present this transition in a way that demonstrates a clear value to providers. Again, strong leadership here is essential and not only being able to pinpoint where there are gaps in consistency but knowing how to bridge those gaps will make the process much more smooth.
Utilizing patient data effectively – With the implementation of EHR systems nationwide and the data that insurance carriers collect over time, physicians are in a unique position to analyze these figures in an effort to improve the system. Unfortunately, feedback loops that inform providers of a patient's condition can take up to one year, often creating a situation where additional follow up care is mismanaged or simply redundant.
Organizations aren't alone when it comes to extrapolating data, often seen as a time-consuming process that doesn't always clearly provide an immediate benefit. In April 2018, the Centers for Medicare & Medicaid Services announced a major event. CMS will be making the data for Medicare Advantage public in the same way that is has released figures for Medicare fee-for-service. Knowing how to tap into this wealth of information is something that Deirdre is skilled in, as she can assist facilities with designing better models of care based off of hard numbers.
Partnering with post-acute care – Perhaps one of the largest challenges that can directly impact the success of a transition to bundled payment systems occurs when inadequate relationships between post-acute care providers and ER departments result in inefficiency. Whether the post-acute care staff is undereducated or experiences a high turnover rate, patients can end up on the losing end of their care.
Unfortunately, the crux of this issue stems largely from the fact that post-acute care facilities often do not utilize EHR records in the same ways that other organizations do, which often leads to unneeded patient trips back to the hospital. If your preferred post-acute partners have a lot of transitioning ahead of them and may impede your transition to bundled payments, it may be a wise decision to select a different population, one that has few to no post-acute care centers, in order to more accurately distribute risk.
Successful Steps For Change
It's no small task to completely transform an organization from a fee-for-service based system to a bundled payment model, but it can be done successfully with careful consideration. Baggot's article highlights a range of factors and proactive steps that healthcare administrators should discuss before "going with their gut," including:
Creating an atmosphere that encourages patients to work collaboratively with their provider to manage their healthcare
Support changes with clear evidence and strong data analysis
Keep your solutions for executing the change as simple as possible
Use patient data to identify areas of weakness and execute modifications accordingly
There's an innate hesitation for organizations, particularly extremely large and complex facilities, to make such a dramatic change. However, healthcare reform is a train that's hard to stop, and thankfully there are built-in trial periods that allow users to work out the issues before full risk sets in. The recent deadline of August 8th to enroll in the Bundled Payment for Care Initiative Advanced program saw tremendous results, and to no one's surprise, also noted Baggot at the helm working with organizations to complete their paperwork up until the final hour.
This six-month period allows for facilities to begin the long list of steps needed to transition away from fee-for-service systems and into the bundled payment arena. While groups need to understand that there is a certain level of risk with all methods, bundled payment risk does need to be heavily assessed for the method to succeed. The full BPCI-A program begins in March 2019, so early adopters have a bit of a buffer to get their feet wet.
Despite the 5% lump sum bonus that's on the line from the Medicare Access and CHIP Reauthorization Act of 2015, some may find that bundled payments just aren't a fit for their needs and specific dynamics. The six-month trial allows for organizations to unenroll prior to March if they find it's not an appropriate model for them. Anyone who may miss the 2019 period to enroll will have another opportunity again in January 2020.
Thinking About Your Patients
At the heart of this transition is ultimately the altruistic goal of increasing the care provided to each organization's patient base, and while the benefits of a better bottom line are clear for facilities themselves, it's important to consider how individuals will respond. One of the key ways to structure this change, according to Baggot, is to position yourself as a high-value provider. That means not only selecting a bundled payment system that meets your specific needs but also fully understanding that there are risks involved.
Providers in very small areas of the nation will want to seriously consider all factors to ensure that they can keep their costs manageable for patients, or else they will end up on the losing side of things. Deirdre recommends that patient bases need to be at a minimum of 150 individuals per year in order to account for actuarial risk. Those in chronic disease specialties may need to opt for an even higher number.
Keep in mind that while the goal is for patient care to be vastly improved, including the elimination of duplicate care as well as more streamlined billing procedures, there can be some hurdles to overcome as well. Patients may find that their time with their provider is limited or in some cases non-existent as physician networks may change and operating procedures could modify current doctor-patient interactions. Again, the transition to a bundled payment method involves a very large amount of moving parts, and professionals in the industry like Deirdre are often called upon to navigate these complex issues.
How Deirdre Baggot Can Help
As a Healthcare Strategist and Payment Innovation Expert based in Denver, Colorado, Baggot has become one of the most respected individuals in her field. She attended Southern Illinois University, Edwardsville and received her nursing degree, while later earning her MBA and Ph.D. from Loyola University's Quinlan School of Business in Chicago, Illinois and University of Colorado in Denver respectively.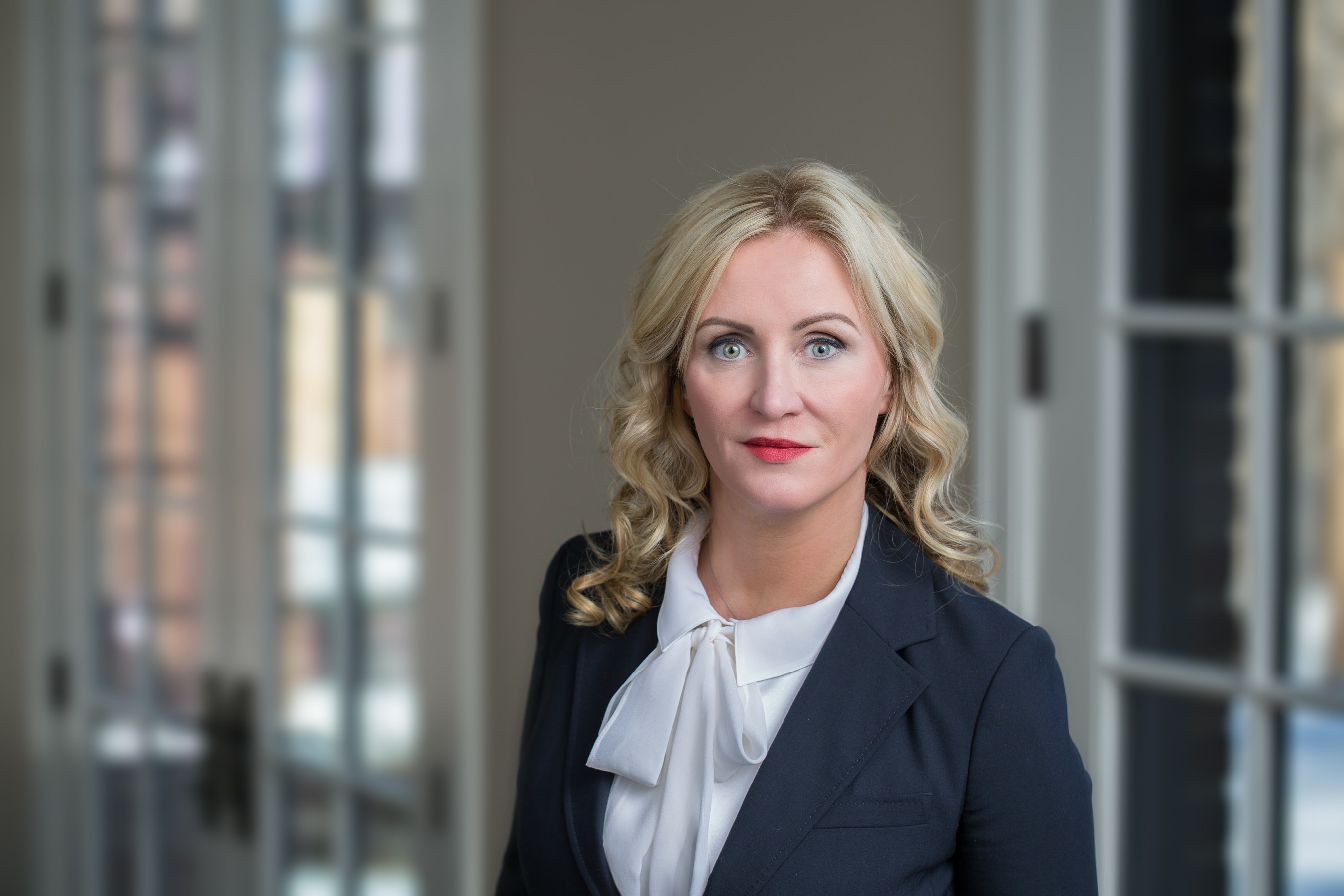 In 1997 she began her work in healthcare as a resource coordinator and staff nurse at Northwestern Memorial Hospital. There she managed the hospital administration group, and stayed with the facility for six years before transitioning to the University of Michigan Health System. Acting as an administrative manager and business analyst, she began to hone her skills of business development, payer contracting, and more.
After moving to Denver, Colorado and leading a group of more than 450 people, she was offered a position at GE Healthcare Partners in Los Angeles, California. Baggot became one of their senior vice presidents, focusing solely on healthcare payments that acquired more than $6.6 million in revenue. This expertise in her field has only continued to grow, as she has authored more than 20 papers on the subject and assisted more than 200 hospitals in designing and implimenting new payment systems.
Seen as a pioneer in her field dating back to her demonstration at Exempla Healthcare around the CMS Acute Care Episode bundled payment system, Baggot has been called upon for her skill and knowledge in making sure organizations start on the right foot when transitioning away from fee-for-service methods. Given the amount of potential risk and the sheer volume of changes to consider for organizations large and small, Deirdre has led her partners to some of the strongest results in the industry.
Baggot formerly served as an Expert Reviewer to CMS for the Bundled Payments for Care Improvement Initiative and also held a role as an advisor to the New York Medicaid bundled payment pilots. Organizations looking to make the transition to bundled payment programs can look to her guidance and expertise to make sure they avoid common pitfalls and gain the most out of their new system.
For a full analysis of bundled payment systems and how they can make a positive impact on patient health and organizational growth, read Deirdre's full article here. As a nationally-recognized expert in bundled payment systems, and the author of over 20 papers on the subject, Deirdre Baggot offers actionable insight into how our healthcare system can improve.
Follow Deirdre on Instagram @Deirdre.Baggot and on Twitter @Deirdre_Baggot.
Learn more about her career in healthcare on CrunchBase.