Homeopathic medicines are growing in popularity, and when it comes to your child, you only want to work with what's best. Excitement is returning to more holistic approaches in medicine, with countless over-the-counter options to choose from. In North America, particularly, the shift toward a more wholesome approach to health is gaining points each day. While this momentum is positive to see, returning to the fundamentals of tried and tested health solutions in the homeopathic space is an important consideration for many parents. With so many options on the market, it can be difficult to identify the highest quality options for your families.
Hyland's has been on a mission to provide homeopathic medicines to people of all ages for over a century. Hyland's 4Kids is one successful brand dedicated to those between the ages of two and 12, with an impressive range of solutions on offer; from Oral Pain Relief* to Cough & Cold formulas, the company manages to bring a little flavor and joy to the child homeopathy space in the process. We're excited about the developments that the company has made to its product line and the quality of medicine it consistently brings to the market with natural active ingredients.
Here is the current lineup of products on offer from the Hyland's 4Kids brand:
Hyland's 4Kids Bumps 'n Bruises
Kids will be kids, and that comes with its fair share of knocks and falls. Hyland's 4Kids Bumps 'n Bruises takes a friendly approach to this natural side effect of having adventurous, explorative children. A first aid product on the shelves with the goal to help parents "follow an ouch with laughter," Hyland's has even taken the extra step with the packaging of this topical arnica cream for children. A friendly splat is smiling; hopefully your children will also be smiling as you treat their injuries. Suitable for ages two to 12, this formula treats soreness, swelling, pain, and bruising. It can also help relieve sensitivity to touch and some of the aching aftermath that follows any good tumble.
Hyland's 4Kids Complete Allergy
Poets and artists may see spring as a season of color and possibility, but for many of us, it marks the beginning of allergy season. It can be a nightmare of runny noses, itchy and watery eyes, hay fever, and irritated skin that we need to prepare for ahead of time. Fortunately, Hyland's 4Kids Complete Allergy has your little ones covered on all fronts. It's a complete care approach to allergy symptoms, made with naturally active ingredients and free from sleepy or stimulant side effects. Made with Euphrasia for eye irritation and Histaminum hydrochloricum to battle ear and nose discomfort, this is a great friend to have when the flowers are blooming. 
Hyland's 4Kids Allergy Relief offers similar symptomatic relief, soothing the body's natural allergic reactions in a gentler fashion. Completely free from pseudoephedrine and artificial flavors, the dissolvable tablet form is friendly and convenient for young kids struggling through the allergy months. 
Hyland's 4Kids Cold 'n Mucus
Even without eating dirt and playing in the rain, the common cold is common for a reason, and kids are no strangers to congestion. Hyland's 4Kids Cold 'n Mucus clears congestion in the chest and sinuses without introducing a string of pharmaceuticals into your child's system. Naturally active ingredients like Bryonia and Pulsatilla soothe irritation, relieve stubborn mucus in the throat, and ease that rattling cough from a build-up of mucus in the chest. It may not be possible to stop your kids from getting sick, but you can shorten the time they spend out of action and give them some welcome relief in the process.
Providing 24-hour support for your child's cold is important. Hyland's 4Kids Cold 'n Mucus Nighttime can be taken in the evening before bed to treat the symptoms of the common cold, providing relief through the nighttime hours. This product contains no sedatives and will not cause morning grogginess.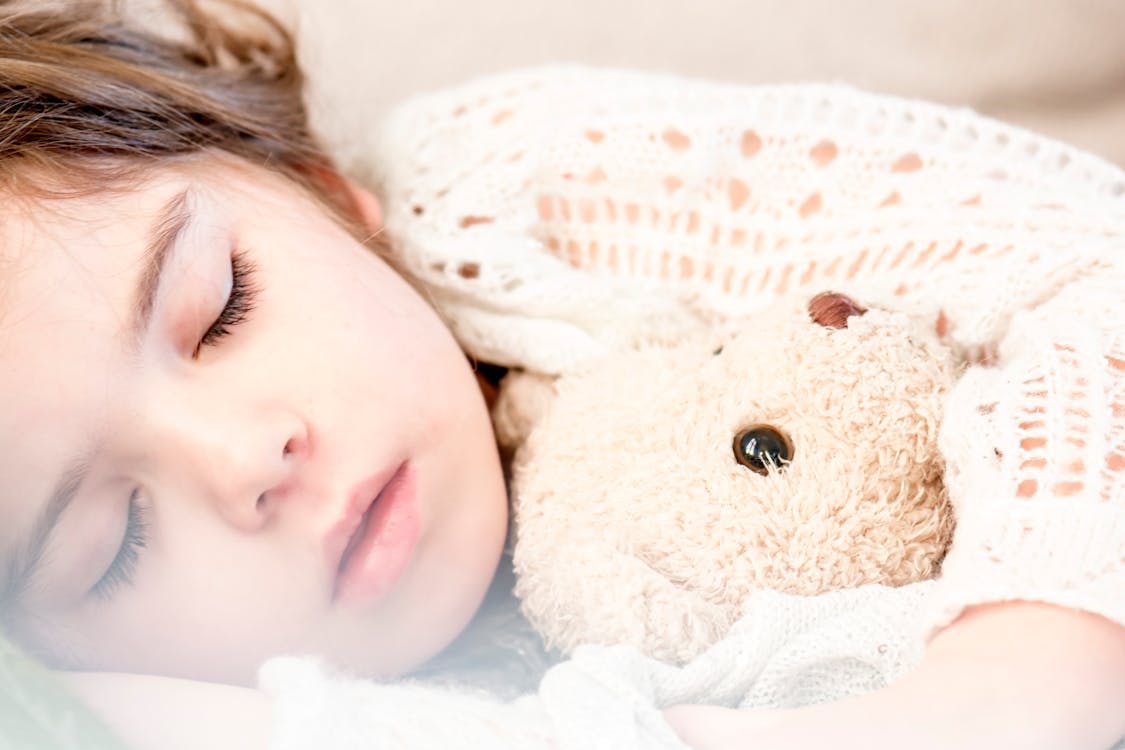 Hyland's 4Kids Cold 'n Cough
Discovering that your child is in pain is a heartache for any parent. Hearing little coughs throughout the night, however, is downright unbearable. Hyland's 4Kids Cold 'n Cough relieves symptoms of the common cold like nasal congestion and runny noses, but it also provides a layer of support for coughing fits and sore throats. This liquid formula also comes in Hyland's 4Kids Cold 'n Cough Grape Flavor and is a pain-free way to give your child some much needed relief from persistent cold and cough symptoms. For treating dry or moist coughs, rattling and tickling coughs, or hacking coughs and congestion, the robust list of active ingredients has you covered.
Hyland's 4Kids Cold 'n Cough Nighttime narrows its formula slightly to assist with quality sleep and relief from irritation through the night. It contains no sedatives that will leave your child groggy in the morning, just naturally active ingredients to reduce sleeplessness and discomfort through the night. It also comes in a grape flavor, making it a nice treat before bed when your little one just needs some rest.
Hyland's 4Kids Cough Syrup with 100% Natural Honey
Taking medicine is bad enough when you're an adult, but for kids, it can be a new pain in itself. Sometimes, however, a little flavor is all it takes to sweeten the deal. Hyland's 4Kids Cough Syrup with 100% Natural Honey makes for an easy sell for kids , while soothing chest congestion and particularly stubborn coughs in the process. Active ingredients like Aconitum napellus target these nasty coughs without bringing any sleepy or stimulant side effects. What's not to love about a safe cough medicine with a hint of honey to help it go down?
Hyland's 4Kids Sniffles 'n Sneezes
A bad case of the sniffles can seem to drag on endlessly, but it doesn't have to. Hyland's 4Kids Sniffles 'n Sneezes formula reduces the run in runny noses and stifles the sneezes of the common cold. Zincum gluconium is a tried and tested homeopathic ingredient. In a study of 80 patients, researchers found that those taking Zincum Gluconium as the active ingredient were able to shorten their cold symptoms by almost two full days. That's two fewer days of nose-wiping, sneezing, and watery eyes and two more days of being at their energetic, childish best. Free from stimulants and unwanted groggy side effects, this a high-quality homeopathic medicine for treating the sniffles and sneezes.
Hyland's 4Kids Complete Cold 'n Flu
Sometimes the best thing you can do for flu symptoms is take action early. It's not always easy to tell whether you have the common cold or the symptoms of a full-fledged flu on your hands,
but Hyland's 4Kids Complete Cold 'n Flu covers all of the bases. From high fevers and chills to body aches and congestion, this is a formula suited to treat all cold and flu symptoms. Free from aspirin and other anti-inflammatories, Hyland's offers another solution with natural active ingredients, cooling down those nasty flu fevers and getting your child back to full health as soon as possible.
Hyland's 4Kids Complete Cold 'n Flu also comes in a liquid formula for easy delivery. The last thing your child wants when they're under the weather is to think about medicine, and the liquid option can provide a painless, convenient approach.
Hyland's 4Kids Earache Relief Tablets
A little pain in the ears can go a long way. Irritable, sore, or itchy ears are a problem for many kids, and it can often feel like there's nothing to be done. Hyland's 4 Kids Earache Relief Tablets are an easy solution. Sleeplessness, soreness, fever, and throbbing associated with earaches can be soothed in a way that antibiotics won't tackle, giving you a full toolkit to take on that nasty pressure and discomfort. 
After the doctor's diagnosis of an earache, there can be significant irritability and soreness. In these cases, restless nights are sure to follow. Hyland's 4Kids Earache Relief Tablets are a great way to settle the storm, get a good night's sleep, and give the ears some rest.
For a more direct application, there are also Hyland's 4Kids Earache Relief Drops. Anything from swimmer's ear to springtime allergies can be enough to give your child considerable discomfort. Having some relief droplets on hand can be a lifesaver and provide some welcome relief to itchiness, irritability, and soreness.
Hyland's 4Kids Leg Pain Relief Tablets
As the chalk marks rise up the wall, there's one thing that your child may not be smiling about: growing pains. Stiffness and soreness is a common issue for growing bodies, especially when those bodies are active and busy being kids. Hyland's 4Kids Leg Pain Relief Tablets focus on easing the aching, pains, and soreness that come with growing into your body. 
Along with throbbing pains, these soft tablets are great for reducing cramps in calves, joints, and feet – all without any acetaminophen or ibuprofen. Arnica montana is widely believed to assist in the reduction of swelling and muscle soreness, providing fast-acting relief with both direct and digested application. Let your child grow in peace and give them a natural pain relief solution.
Hyland's 4Kids Oral Pain Relief Tablets
Limbs and joints aren't the only things that can cause growing pains. Swollen gums, toothaches, and mouth sensitivity are all unfortunate signs of your child's mouth trying to keep up with the new changes. Hyland's has been at the forefront of treating the symptoms of teething since its release of Hyland's Teething Tablets. Hyland's 4 Kids Oral Pain Relief Tablets, which are different from the previous Hyland's Teething Tablets, dissolve in the mouth easily and offer fast-acting relief to oral pain and sensitivity.  
Unlike Hyland's Baby Teething Tablets, which are no longer available, this product eases more than just teething discomfort. A list of homeopathic active ingredients combine to give your child relief on all fronts; chamomilla eases tooth pain and sensitive gums, Coffea cruda helps with irritability, and Calcarea phosphorica assists with oral pain. These ingredients and others ensure that your child can spend less time worrying about the pain in his or her mouth and more time flashing that new cheeky grin.
Hyland's 4Kids Oral Pain Relief Nighttime Tablets
Unfortunately, oral discomfort doesn't hit pause when bedtime comes around. Sleepless nights from swelling gums and sharp toothaches are no fun for anyone, so Hyland's has put together a formula to soothe oral pain symptoms throughout the night. Hyland's 4Kids Oral Pain Relief Nighttime Tablets are free from belladonna and benzocaine, focusing instead on natural active ingredients that relieve mouth sensitivity, oral discomfort, and sleeplessness. This product is a homeopathic solution to oral pain for children that you can trust.
Hyland's 4Kids Tummy Ache
Tummy aches can come about from a variety of sources. Beyond a suspicious meal, one of the more common sources is anxiety. No, anxiety isn't just for grown-ups; it's something that many children struggle with, and the tummy is often where this stress and nervousness shows up. For soothing upset stomachs and minor abdominal pain, Hyland's 4Kids Tummy Ache is a naturally active formula well-suited for the job. Related issues such as stomach cramps, gas, nausea, and diarrhea are also relieved in the process, making for a complete approach to tummy troubles. This means less days spent at home in bed, more time in school with friends, and a healthier and happier tummy for your child.
About Hyland's
Hyland's is a leader in the homeopathy space that has been providing naturally active health solutions since 1903. With the rapid spread of information in today's digital world, homeopathy is no longer hiding on the edges of the health scene. Today, Hyland's is still one of the leading homeopathy companies in North America, passing on robust medicines that have served its customers for generations. Guided by high standards and protocols in preparation and quality, Hyland's is setting the tone for homeopathy in a fast-paced world in which the quick fix may not always be the best fix.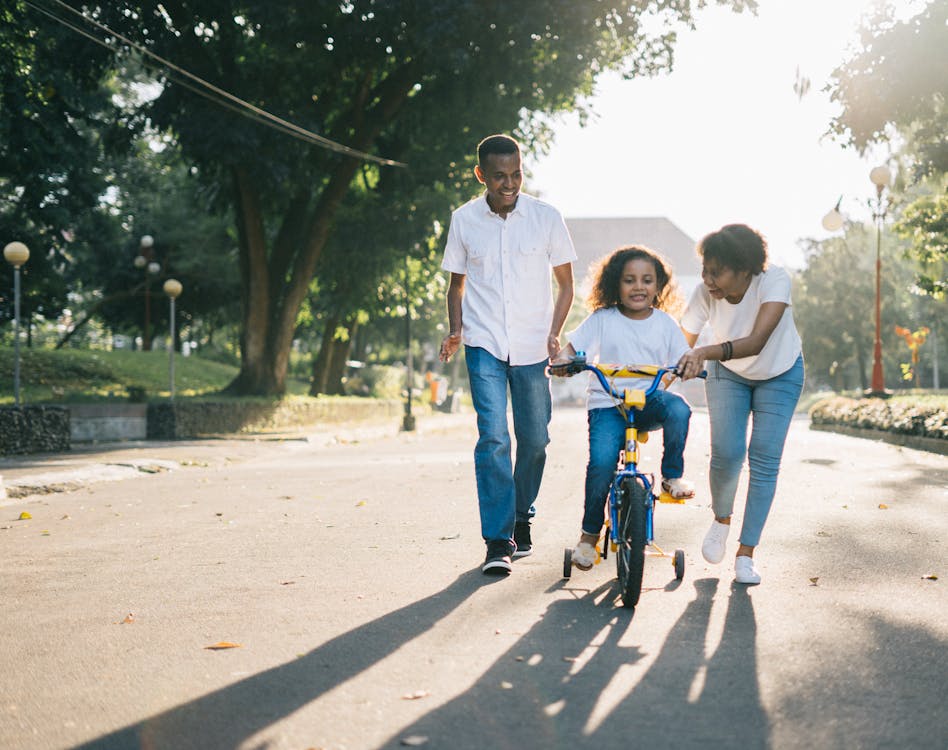 Having dedicated over a century to providing health and wellness solutions for a variety of ages, the company is a trusted source for children's health solutions and continues to bring families naturally active alternatives to treating symptoms. The Hyland's 4Kids lineup is one of the more extensive ranges on the homeopathy market, covering important ground from growing pains to oral discomfort. As a family-oriented company, Hyland's also makes sure to provide a family-friendly feel with its products, and the "Hyland's 4Kids" line is testament to this commitment. Hyland's provides a friendly, naturally active approach to health that the whole family can get behind. 
Next time your child has the sniffles or may be coming down with something a little heavier, keep an eye out for a Hyland's solution. While there are plenty of options out there, it's hard to pass up a century-long history of tried and tested remedies. 
Hyland's products are available at Target, Walmart, Walgreens, Rite Aid, Amazon, and CVS.
*Claims for Hyland's products are based on traditional homeopathic practice, not accepted medical evidence. They are not FDA evaluated.*